The instructions below are for SimpleLegal users only. If you are a vendor and need to reset your password, please click on Go to CounselGO and enter the requested information.
1. Click Forgot Password?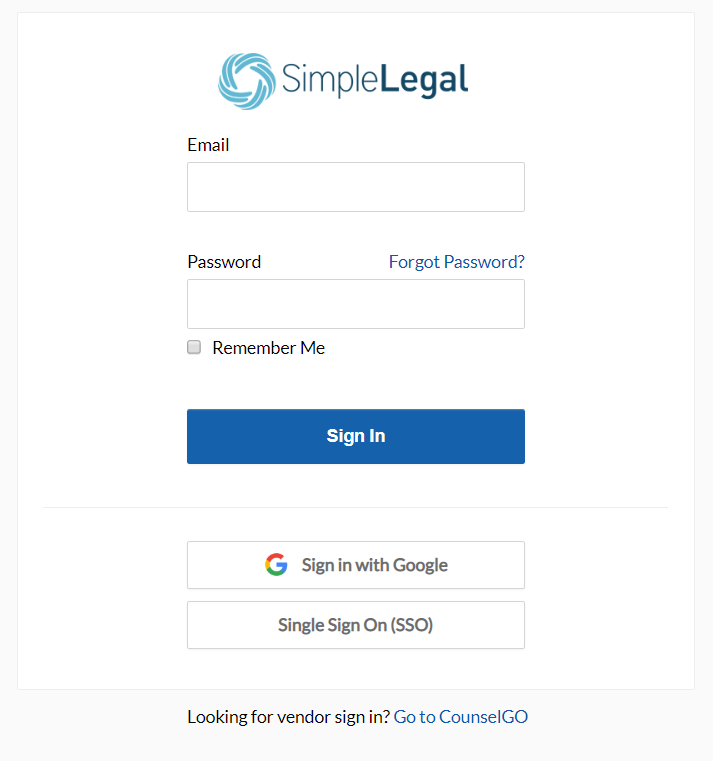 2. Enter email address associated with the account and click Reset Password.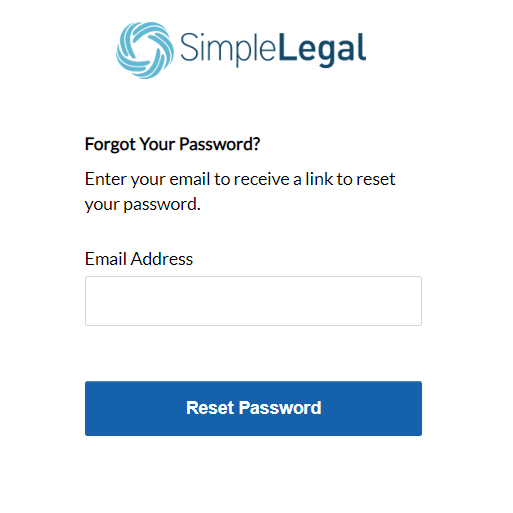 3. Check your email inbox for a link to reset your password.
Note: New passwords must be 8 characters long and must include at least 1 uppercase character, 1 lowercase character, 1 number, and 1 special character. For additional assistance with password resets, contact help@simplelegal.com. We are happy to help.